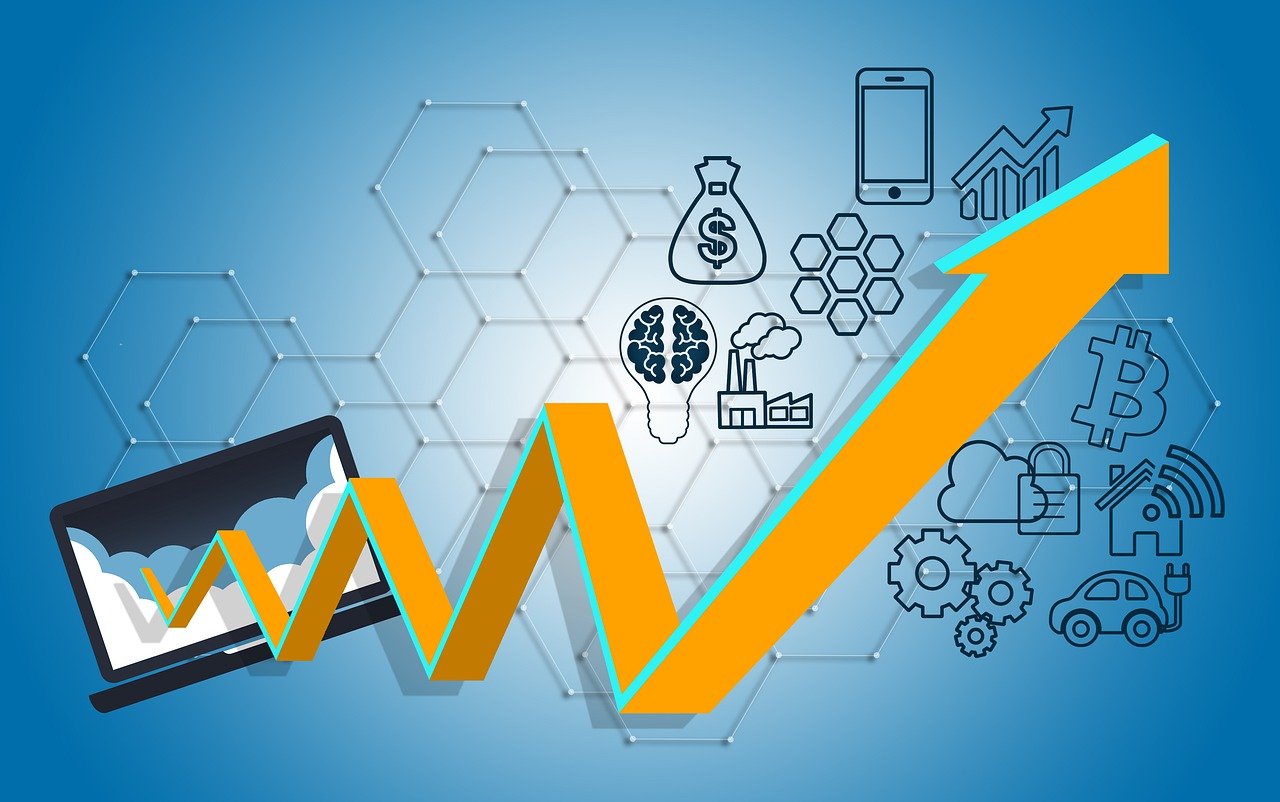 We've been down in this bear market for close to a year, and it's not even funny anymore. Well, it never was funny, and there'd been some glimmers of hope at certain times of the year, but the markets just kept going down.
The Blame Game
Republicans are more inclined to blame Biden, naturally. But, I remember they were criticizing Obama for this and that during his two terms yet we all know the best darn bull market was during his 8 years, at least that is what was happening in these past 20 years.

They might praise Trump for the positive things that happened during his 4 year term, but let's face it, Trump inherited a stock market that had been steady and growing during Obama's years. Trump just wanted to artiificially inflate the markets more with trade tariffs, putting pressure on The Fed to lower rates to about zero, and just promoting the stock market even though he'd never was a big time investor like Warren Buffett or Carl Icahn.
In the end, it's the global pandemic that had a say, evidenced by the stock market crash of March 2020, when the stock market's circuit breaker was triggered a few times. There was a lot of uncertainty during those times, as people bought up toilet paper like it was going out of style. And let's face it, Trump tried to downplay the pandemic and the need for a vaccine, when his whole family were the first to receive the vaccine.
To this day, we are still faced with the economic effects of the global pandemic, and it will run its course, I believe, regardless of who is president of the US.
A Santa Claus Rally?
Let's face it. If there is any need for a Santa Claus Rally, it is today. The market indexes are down this morning, and we've been struggling to sustain any type of rally this week before Christmas. Some will say that a Santa Claus Rally would occur in the week between Christmas and New Year's Day. But we've been in a bear market for most of 2022, which I've mentioned before that it started on January 3rd of 2022.
What will happen at the start of 2023?
Remember, there had been many factors that have affected the economy and the stock market in 2022. Inflation was just one of the after effects of the global pandemic, and keep in mind that the global pandemic did more to influence our current situation than anything else, and even politics in general was greatly affected by the global pandemic, and the more I think about it, the global pandemic owned us for the better part of two years!
So, there was no Santa Claus Rally this week. Next week? They say that the big hedge fund managers go on vacation at that time. Execs most likely will get bonuses, which translate to shares of stocks or stock options. Retail investors like you and me tend to be bullish, so this may pump the stock market up after Christmas since the hedge fund managers are away.
Hope For the Best, Prepare for the Worst
Everyone's talking recession at this point. And to be honest, I take things with a grain of salt, as I've seen too many 'gloom and doom' articles out there. Are these fueled by hedge fund managers wanting to short certain stocks or sectors? If that's the case, sure they'll want to paint the picture that the sky is falling. There's always been some crazy person on the street corner spouting that it's the end of the world.
It's best to have more cash on hand than stock positions if there's going to be a recession. In theory, you can scoop up great stocks at bargain prices, but I've been going that route all this year, and the stock market has kept downtrending. Yes, at one point there will be a bottom, but with talks about a recession? There should be a need to prepare the stock portfolio just in case. I mean, recessions are just a part of our economy, they come and go, and it's a natural state that things slow down now and then.
In the end, it's always best to prepare for a recession, either way. So, the best strategy is to expect a recession at any time, in order to be fully prepared.
Yes, hope for the best, prepare for the worst.
(Visited 1 times, 1 visits today)